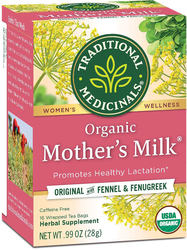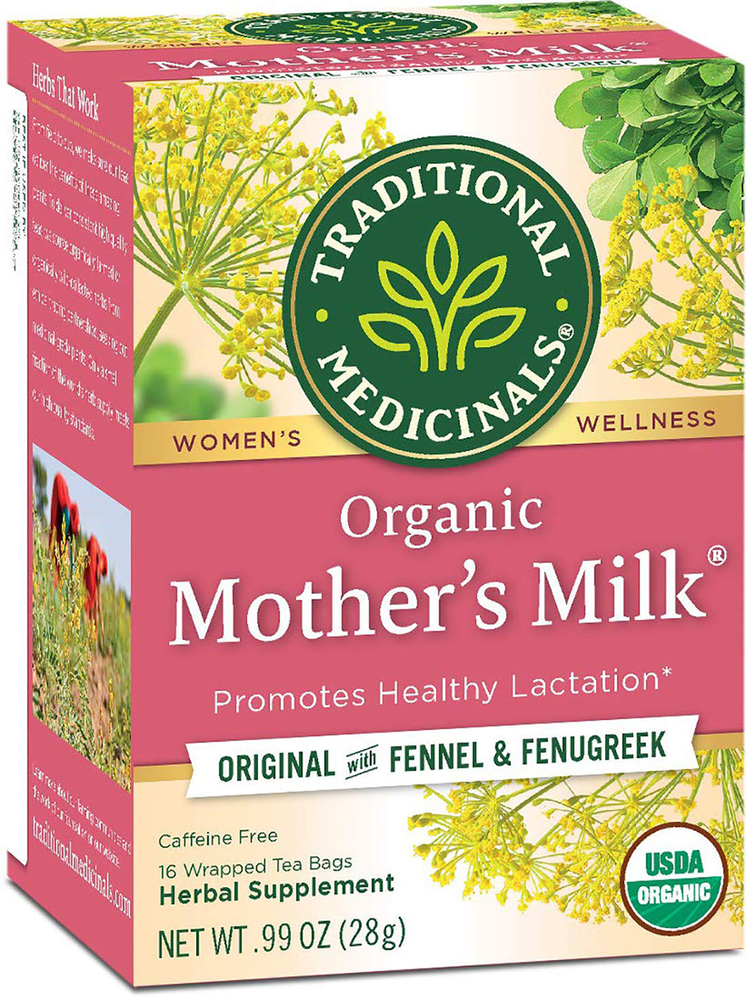 Muttermilch (Bio), 16 Teebeutel
Unser Preis:
€ 4.24
(17% Rabatt)
Fakten zu Nahrungsergänzungsmitteln
Portionsgröße:
1 cup brewed tea
Portionen pro Behälter:
16
Menge
pro Portion
% Tages-
bedarf
(DV)
Calories
0
Organic bitter fennel fruit [PhEur]**
560 mg
†
Organic anise fruit [PhEur]**
350 mg
†
Organic coriander fruit [PhEur]**
210 mg
†
Organic fenugreek seed [PhEur]**
35 mg
†
Organic blessed thistle herb [DAC]**
35 mg
†
Proprietary Blend:

Organic spearmint leaf [PhFr}** Organic West Indian lemongrass leaf Organic lemon verbena leaf [PhFr}** Organic marshmallow root [PhEur]**

560 mg
†
**Quality standards. See definitions inside.
Andere Inhaltsstoffe:
Certified Organic Ingredients.
Anweisungen:
For Maximum benefit, herbal tea must be properly prepared. Pour 8 oz. freshly boiled water over a tea bag in a cup. Cover cup and steep 10 minutes. These steps directly influence the amount of beneficial components that will end up in your teacup! Gently squeeze the tea bag to release any remaining extract. Drink three to five cups daily. Sweeten with honey if desired.
WARNUNG:
Contraindications: Do not use if you have known allergies to aniseed, anethole or fennel or to plants of the Asteraceae (daisy) family such as blessed thistle, calendula, chamomile, echinacea, safflower or yarrow.
This product is intended for use when nursing. If breast-feeding, please discuss the use of this product with your lactation consultant or other healthcare provider prior to use.
If pregnant or nursing, please consult your lactation consultant, midwife or other healthcare provider prior to use.
Weitere Informationen:
Non-GMO. USDA Organic.
† Tagesbedarf nicht festgelegt.